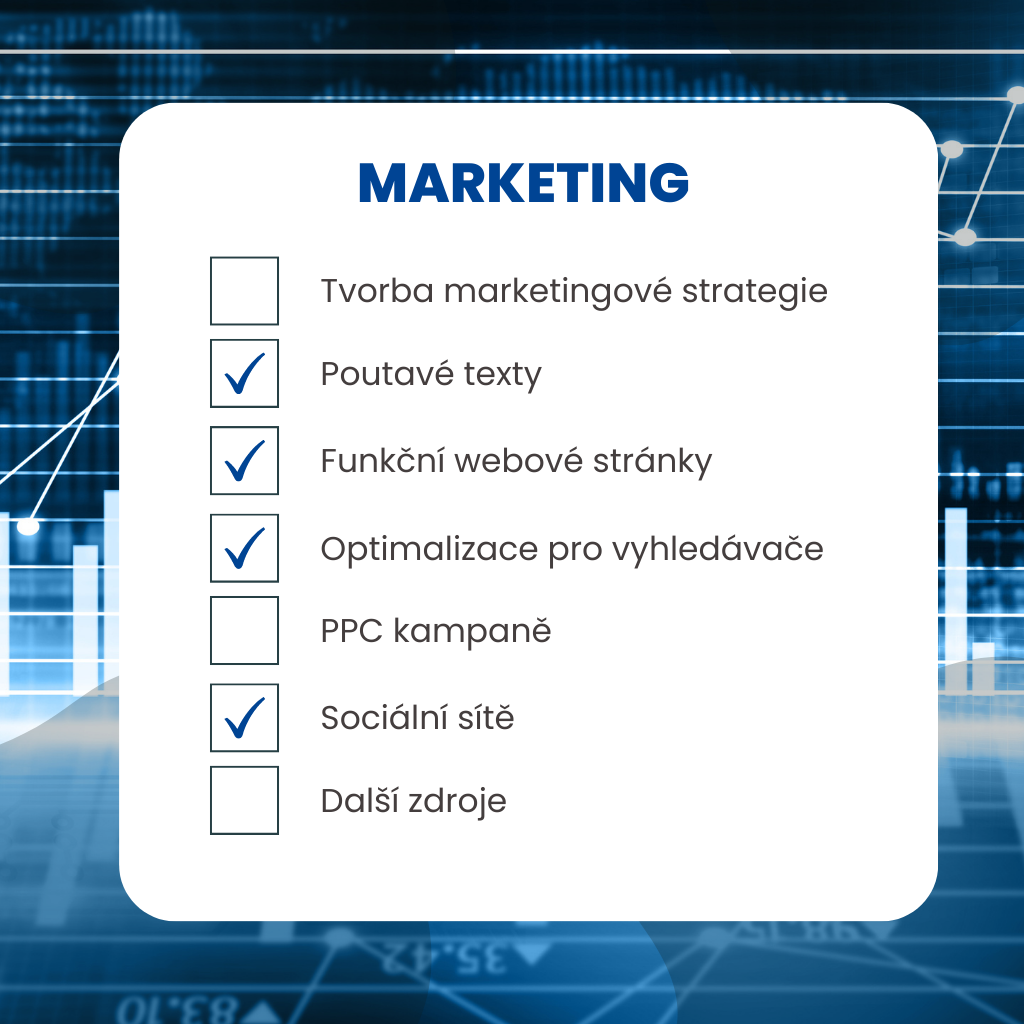 S čím vám konkrétně mohou pomoci?
Texty, které píši, si rozhodně nespeletete s těmi, které píše AI. 🙂 Jsou osobité, a zároveň jasné a srozumitelné texty. Takové, které si lidé rádi přečtou a vyhledávače je milují. Optimalizace pro vyhledávače – Zajistím, aby vaše stránky byly snadno nalezitelné ve vyhledávačích.
Pomohu šířit vaše poselství na sociálních sítích, které jsou pro váš obor smysluplné. A Title to Turn the Visitor Into a Lead
This is your chance to emphasize why the visitor should contact you right now.